Dear Shasta Families,
As we head into Thanksgiving break, we would like to take a moment to thank all of our fantastic community members who help make Summit Shasta such a wonderful place!
To our students: thank you for filling our hearts everyday with joy and hope. You are true student leaders and we are honored to be a part of your educational journey!!
To the Summit Shasta faculty: thank you for engaging our students in the tremendous power they have each day to be kind, to actively listen to other perspectives, and to foster their academic growth and learning.
And to our parents: Thank you for being our partners in educating and empowering our students to be respectful, responsible, and compassionate young leaders.  Thank you for embracing our diverse population and for your active engagement in our belief that all students, regardless of background, deserve a college prep education.
Summit Shasta will be closed Monday, November 20-Friday, November 24 for the Thanksgiving holiday. We look forward to seeing all students back at school on Monday, November 27.
Have a relaxing and fun holiday week!
Best,
Wren and Ava
Please visit us on Facebook or follow us on Instagram at @SummitShastaOfficial.
UPCOMING EVENTS- PLEASE MARK YOUR CALENDARS
11/20-11/24: No School- Thanksgiving Break
11/28: Wishbone Summer Program Scholarship Visit at Lunch
11/28: Recruitment Open House #7
11/30: Shadow Day #4
12/1: First Friday Celebration for December
12/5: Shadow Day #5
12/7: Challenge Day for the Class of 2019
12/12: SPOT Meeting #4
12/14: Shadow Day #6
12/21: Last Day of School in 2017
12/22-1/7: Winter Break for Summit Shasta (School is Closed)
1/8: School Resumes, Start of Expeditions #2
**For a full list of upcoming events, please review our events calendar.**
SPECIAL ANNOUNCEMENTS
Shasta Parents Seeking Carpool?
Several Shasta parents are looking for other families to carpool with. If you are interested in connecting with other families that live in your neighborhood, please complete 
this survey
.
Mixed Bags Designs Fundraiser
Do you love stylish and eco-friendly merchandise? Then support Summit Shasta's Junior Leadership by participating in their Mixed Bag Designs fundraiser! They will be selling totes, accessories, kitchenware, and tons more through this fundraiser.
You can participate by buying or selling Mixed Bag Designs merchandise on the online ordering link: www.mixedbagdesigns.com/?fundraiserid=759147. Make sure to share the link to friends and family through social media, email, or text!
Make sure to enter the name of your seller (the student selling to you) by clicking on "Summit Public Schools – Shasta" at the top of the page and entering your seller's name. The top 3 sellers who sell over $100 worth of merchandise will get a $30, $25, or $20 Starbucks or Target gift card!
The Mixed Bag Designs Fundraiser will occur from November 17 until December 1, which is when all online orders must be placed. 45% of all online sales will go towards Junior Leadership.
They are working to raise at least $2,000 by selling at least $4,000 to earn enough funds to plan a wonderful Winter Dance on January 19! Any remaining funds will be used for future school events. So, sell or purchase Mixed Bag Designs and show your Black Bear spirit!
ATHLETICS AND CLUBS
Shasta Cross Country Update
Congratulations to Shasta cross-country runner Jonathan Smaw who placed at the CCS championships last week! Jonathan ran a personal best time of 
19:01
. For more detailed results, please click 
here
!
Shasta Model United Nations Attends Stanford Conference
Summit MUN team attended Stanfords Model UN Conference otherwise known as SMUNC. This weekend was filled with stimulating debate on topics from the Trojan War to Chinese Investment in Africa. The team can confidently say that they promoted civil discourse in debate and even placed.
In fourth place for the UNDP: Eric Ham
Third place for JCC Trojan War: Ana Chavez
First Place for SADC: Ethan Edelhart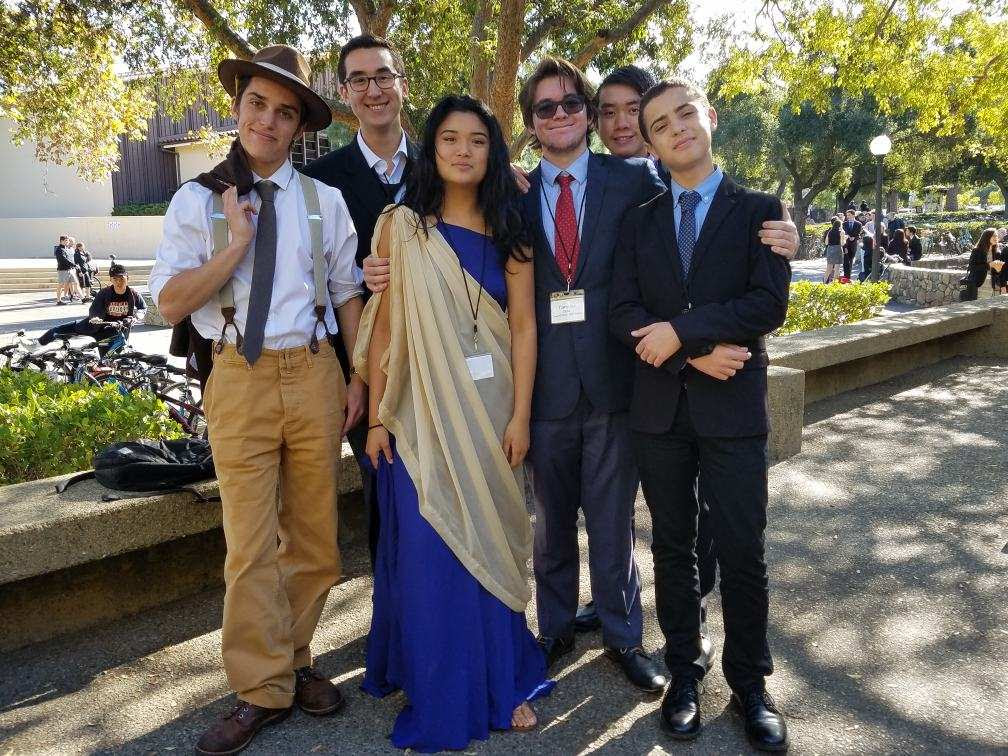 COLLEGE UPDATE
Class of 2018: College Application Night
Thank you so much to all the families who supported our College Application Night this week! The night could not have happened without your unceasing dedication, love, and care for the Class of 2018.  It was such an incredibly supportive, celebratory night for our seniors and so much fun to see so many of them working so hard, getting feedback on their essays, and pressing submit. Currently, over half of our seniors have already applied to college!